New Assistant Principal for Student Life:
Mrs. Karen Fuller P'23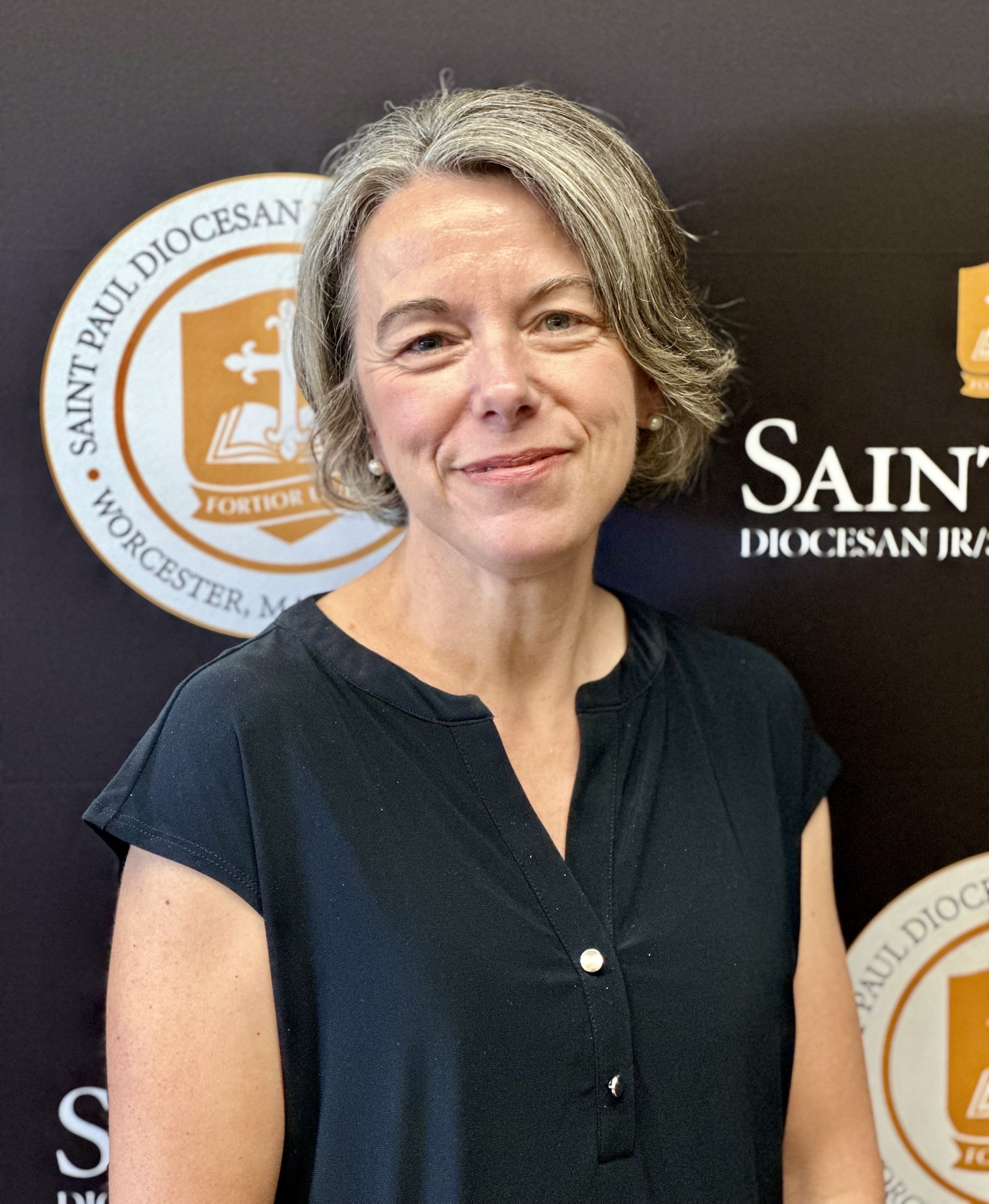 Founding Head of School Mr. Michael Clark has announced the appointment of Mrs. Karen Fuller to the position of Assistant Principal for Student Life.
Mrs. Fuller is a graduate of the University of Massachusetts, Amherst majoring in Classics. She earned her Masters of Arts degree, also in Classics, at the Ohio State University.
Mrs. Fuller began her teaching career at Princeton Latin Academy in Hopewell, NJ. Beginning in 1999, she served on the faculty at Bancroft School in Worcester, MA, teaching beginner and advanced Latin. For the past eight years, she has served as the Department Chair of World Languages. Mrs. Fuller's distinguished teaching at Bancroft was recognized by the school in 2014 as a recipient of Bancroft's Carpe Diem award for meritorious service.

Outside of education, Mrs. Fuller has served as a catechist at St. George Parish, enjoys outdoor recreation, and brings a parent's perspective to her ministry as well. She is the mother of two Catholic high school graduates; Quinn (SPM '20) and Tess from our most recent graduating Class of 2023 here at Saint Paul.

Writing for herself, Mrs. Fuller offers, "The opportunity to work and be of service to a Catholic school further excites me. My faith is my bedrock and my family has been very committed to Catholic education. I have a lot of varied experience and creative energy that I am eager to bring to Saint Paul. I am thrilled to be part of such a vibrant and dedicated team that I know from personal experience does its best for its students every day."
Mrs. Fuller assumed her role on Monday, July 10th and succeeds Mr. Jayson Silva who will join the Saint Paul faculty in a full-time teaching capacity this 2023-2024 academic year.
Please join us in offering a Saint Paul warm welcome to Mrs. Karen Fuller!