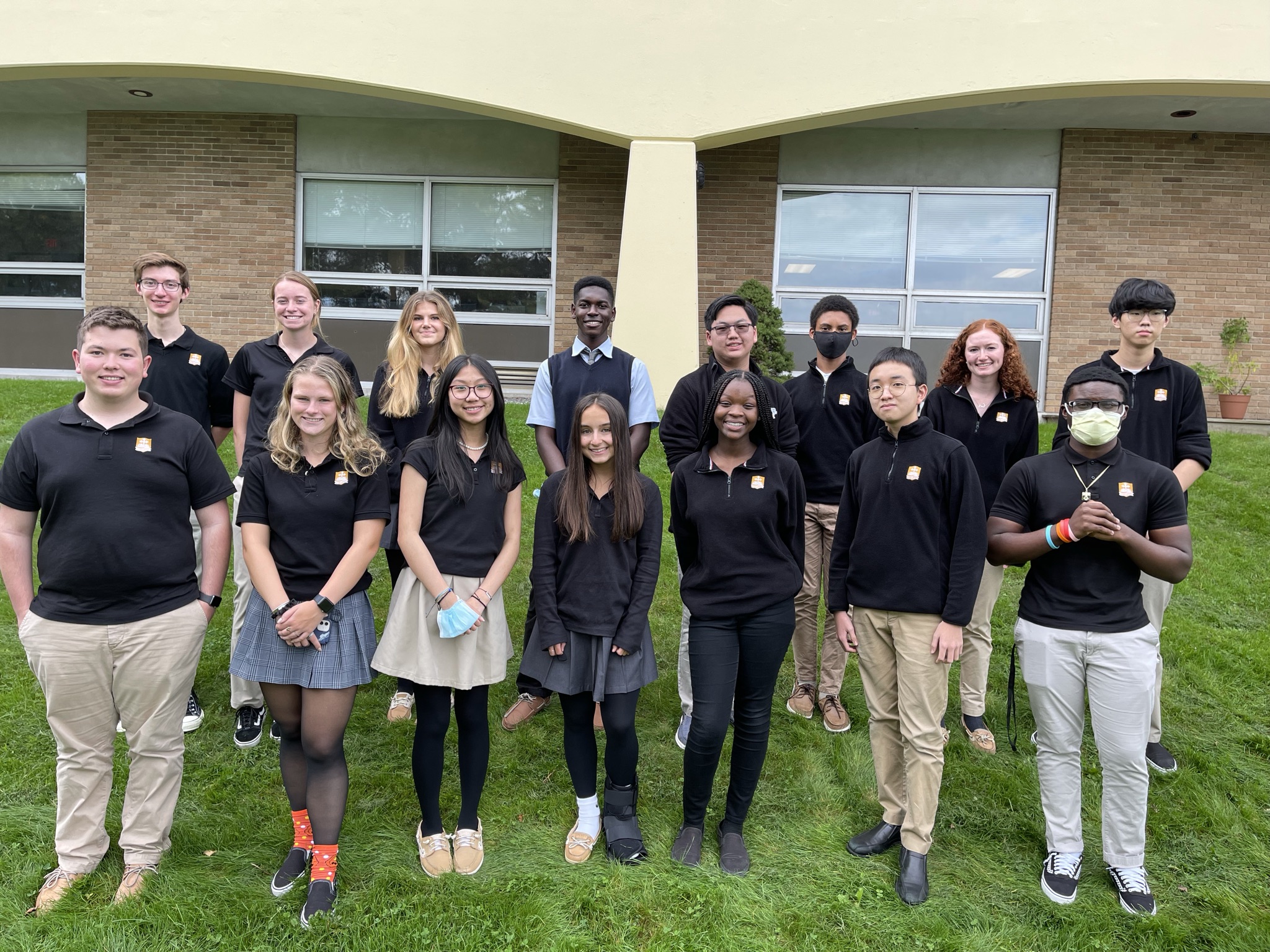 Saint Paul Diocesan Junior/Senior High School is a co-educational, multicultural, faith-filled Catholic Community rooted in God's love and the Joy of the Gospel. Together, we form our minds, hearts, and souls in pursuit of excellence by seeking to develop the whole person. Conscious of Jesus' message that lasting happiness is found in love of God and neighbor, we strive to grow intellectually, spiritually, and morally in light of the great Catholic intellectual tradition. With God's grace, we endeavor to strengthen our relationship with God, and to use our knowledge and unique gifts in service to others.
Graduates of Saint Paul will be intellectually prepared to pursue higher education studies, ethically formed to live morally responsible lives, and spiritually motivated to live out their faith as they use their knowledge to improve the world in service to others.
Saint Paul fosters a Catholic community of learners who appreciate the inherent dignity of all persons, understanding that all humanity is created in the image and likeness of God. The unique gifts and talents of your child and of each of our students are valued, cultivated, and will contribute to the richness of Saint Paul.
We are proud to be Worcester's only urban-centered, regional, Co-Educational Catholic school serving students and families in grades 7 through 12.
We look forward to the opportunity to meet your family and to share more about what a Saint Paul education offers.
Learn more by filling out the request information button below: