Saint Paul new Boys Soccer Coach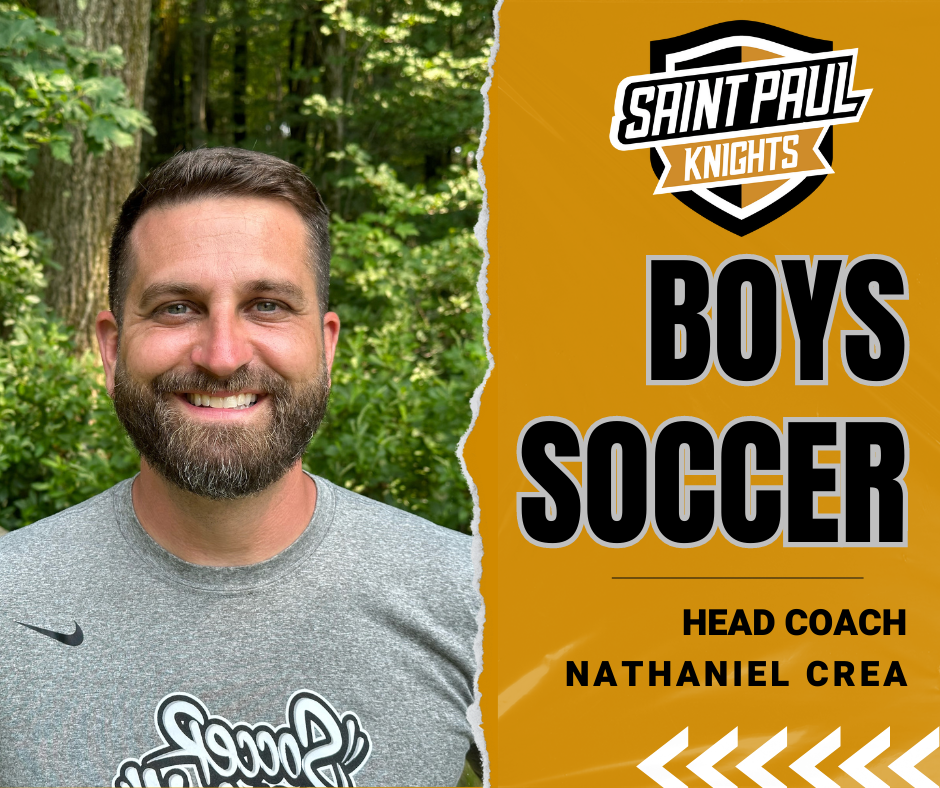 Nathaniel Crea joins the Saint Paul Athletics staff as Boys Soccer Coach. Of the opportunity to lead the Knights, Crea commented, "I am beyond excited to join the Saint Paul community this Fall! I have been playing/coaching soccer since the age of 4, so I have been around the sport most of my life. My passion comes from my late Father who also coached me through my youth soccer start. What he taught me is not only the game of soccer but to help shape and build our future generations. We learn more than just the game of soccer when we are out on the field. Life-long lessons such as being a good team player, hard work, dedication, critical thinking skills and confidence are tools that can guide far beyond the soccer field. I cannot wait to get started this far with the Boys Varsity Soccer Team at Saint Paul!" A three-sport athlete at Framingham High School, Crea was a member of the varsity track and field and basketball teams and served as a two-year captain for the Flyers on the soccer field. During his high school years, Crea participated in the Massachusetts Olympic Development Program. After high school, he went onto UMass Amherst where he was an alternate member of the Minutemen Men's Soccer Team. After a year at UMass, Crea went to New England College where he was four-year member of the Men's Soccer team for the Pilgrims.
Crea's coaching career has included the Holden Elite Training Academy and presently with Holden Youth Soccer and the Soccer Asylum. He also serves as a volunteer Director of Fields and Equipment for the Holden Youth Soccer Board of Directors and as Treasurer for the Holden Youth Baseball Board of Directors. Mr. Manzello notes of hiring Crea, "I knew within 2 minutes Nathaniel had all the qualities and values that matched not only the goals of Saint Paul Athletics but the school's mission as well."
Coach Coach Crea officially begin his first season with tryouts on August 21st.