December 2020 - Amanda (Kristoff) Weissman
December 04, 2020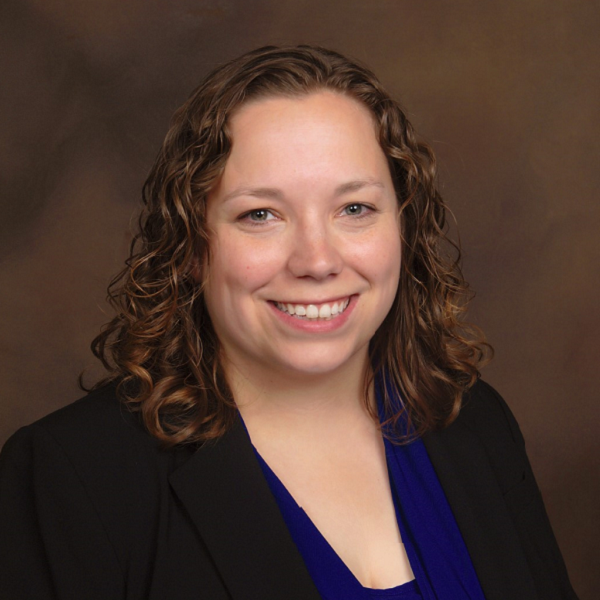 Full Name: Amanda (Kristoff) Weissman
Former High School: St. Peter-Marian Central Catholic Jr./Sr. High School
Graduation Year: 2004
Organization: Lockheed Martin Job Title: Lead Systems Engineer
Briefly describe what you do for work:
I lead a team of 30 engineers designing the Aegis Combat System, a naval weapon system and Ballistic Missile Defense System used by multiple countries.
Who influenced you the most during your time at St. Peter-Marian? Why?
Mr. Forhan, my computer science teacher. He encouraged me to explore engineering and continued to challenge me in my computer science classes. I don't think I would have majored in engineering without his encouragement.
Favorite memory?
I loved the time before homeroom when I spent time with friends.
What do you value most from your time at St. Peter-Marian?
There are many things I learned in classes that I still use today or remember and then spend more time learning about. These little things help me continue to grow and learn. Things like reading 7 Habits of Highly Effective People or learning about Maslow's Hierarchy of Needs.
Most important thing you learned at SPM?
The most important thing I learned at SPM was being part of a community and volunteering or contributing to charity to make our communities better.
Describe St. Peter-Marian in three words?
A Strong Community
What advice would you give current high school students either pursuing a similar career path to your own?
I would recommend participating in STEM clubs or activities to learn about the many options in STEM careers and practice problem solving skills. Don't fear failure. You will learn a lot from challenges and failures that will help you be successful in the long run.
How did your education at St. Peter-Marian prepare you for what you did in college and are doing today?
SPM gave me a foundation in many different areas and taught me to continually learn. I also learned about being part of a community which helped me build relationships and be part of a team.
What activities or sports were you involved in at SPM?
I was part of the Guardian Globe school newspaper, played tennis and golf.
What advice do you have for current Saint Paul students to make the most of their experience at Saint Paul?
Experience new things! Try out new clubs, activities, sports, etc. This is a great opportunity to find out what you like when all of these are available to you and you will gain valuable experiences in all of them.