February 2021 - Dwayne McClain
February 24, 2021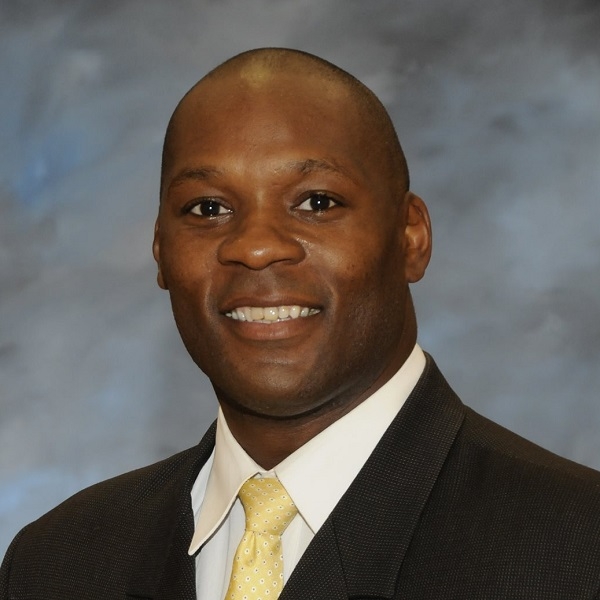 Full Name: Dwayne McClain
Former High School: Holy Name Central Catholic High School
Graduation Year: 1981
Organization: McClain's Mergers & Acquisitions LLC Job Title: CEO
Briefly describe what you do for work:
I broker the transactions of businesses that purchase other companies or are looking to sell. I am a former NBL player for the Indiana Pacers (1990 to 1997). I was the most valuable player (MVP) of the 1989 Continental Basketball Association All-Star Game.
Who influenced you the most during your time at Holy Name?
Headmaster, Charles McManus and Boy's Basketball coach Joe Walsh were instrumental in my development as a student athlete and father figure.
Favorite memory?
Graduation Day
What do you value most from your time at Holy Name?
The lifetime relationships I developed and cultivated.
Most important thing you learned at Holy Name?
Be honest and truthful when speaking to others.

Describe Holy Name in three words?
Great Catholic Education!
How did your education at Holy Name prepare you for what you did in college and are doing today?
My transition to attend Villanova University was seamless because Holy Name prepared me for, not only the rigorous academic load, but more importantly the socialization of surviving in a big time basketball program.
What activities or sports were you involved in at Holy Name?
Other than a member of the boy's basketball, I'm most proud of being a member of the Chess Club.
What is something people may not know about you?
I have a twin sister and 16 siblings.
What advice do you have for current Saint Paul students to make the most of their experience at Saint Paul?
Please learn from the leadership group as they prepare you for the real world. Study hard, pay attention to detail and separate yourself from your peers by having a more committed work ethic. Trust your instincts and learn from your mistakes.
Anything else you want to share?
Put God first and the rest will come.