November 2020 - Kathleen Mary (Buzzell) Greenwood
November 06, 2020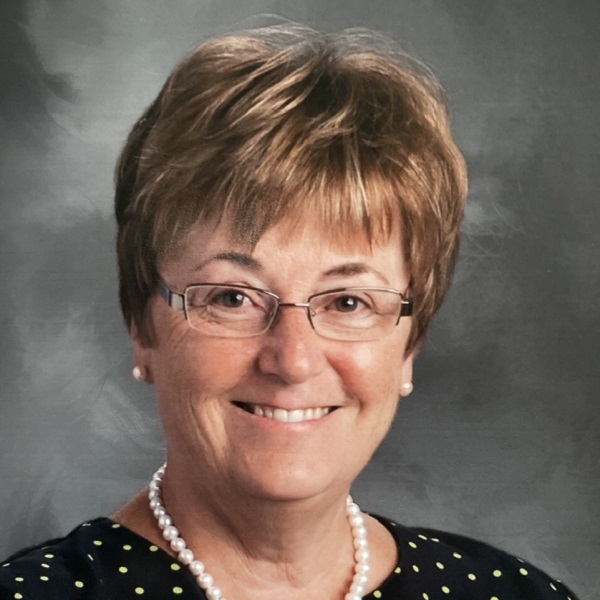 Full Name: Kathleen Mary (Buzzell) Greenwood
Former High School: Marian High School
Graduation Year: 1970
Organization: Abby Kelley Foster Charter Public School
Job Title: Executive Director (retired)
Who influenced you the most during your time at Marian High School? Why?
All of my teachers influenced me during my years at Marian because of their dedication to catholic education. They were role models of not only their subject areas but also as adults who knew how to be serious when necessary and laugh when the time was appropriate.
Favorite memory of Marian?
Our basketball team! We had 49 consecutive wins before falling to the Sutton Suzies. Such a heartbreak!
What do you value most from your time at Marian High School?
All the friends I had in the Class of 1970. We were the largest class, with 237 females, therefore our class was always in trouble. Many are still good friends with me fifty years later.
Describe Marian in three words:
Challenging, fun and inspiring
What is the most important thing you learned at Marian High School?
We all came from different backgrounds. We built our community surrounded by faith, friendship and hard work. We always showed enthusiasm and an eagerness to learn as we searched for ourselves. Sometimes we were successful and sometimes we were met with defeat, but we learned to accept both and respect each other. We learned how to persevere.
What activities or sports were you involved in at Marian?
I was a member of the Latin and French Club, Future Teachers of America, Glee Club, Mercy Center volunteer, Sodality, Yearbook Staff and worked in the school bookstore.
How did your education at Marian prepare you for what you did in college and are doing today?
My education at Marian helped me advance onto college with a well-rounded background in the subject areas I needed and strong study skills to be a successful college student. It also strengthened my faith and taught me to give of myself to others.
Have you stayed connected with your former high school?
I have always stayed connected to my school through my class reunions. Some of my former teachers at Marian also had my children at SPM. Some of my teachers also went to teach at Holy Name and therefore as an adult I socialized with some of them.
What advice do you have for current Saint Paul students to make the most of their experience?
My advice would be to never stop believing in yourself. The challenges that you will be given at Saint Paul will help you to excel both academically and as a young Christian adult in your community. Reach for the stars!
Anything else you want to share?
I look forward to seeing my classmates at our 50th class reunion next year!