November 2022 - David Grenier
November 15, 2022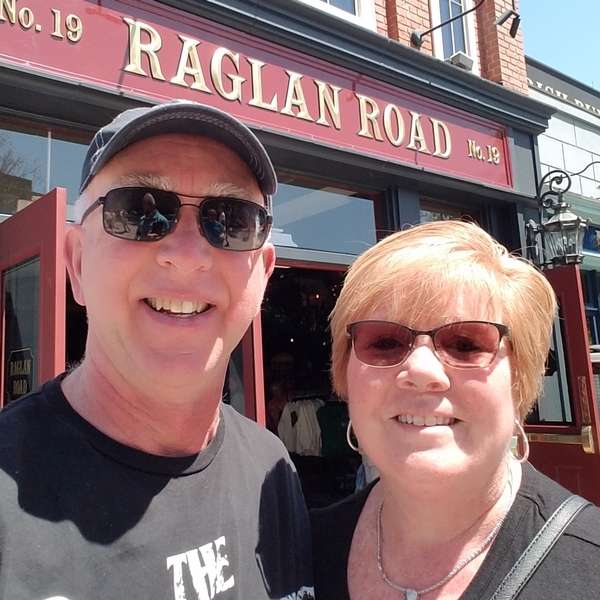 ABOVE: David Grenier, Holy Name Class of 1973, pictured with his wife, Sue.
Full Name: David Grenier

Former High School: Holy Name

Graduation Year: 1973

Job Title: High School Principal (Retired); Executive Chief of Staff, MA Air National Guard (Retired)

Other Affiliations: Bay Path School Committee, All Saints Academy Board of Trustees

Briefly describe what you do for work. I was a teacher for 18 years, Assistant Principal for 8 years, Principal for 7 years, and Head of School at All Saints Academy for 3 years.
What advice do you have for current Saint Paul students to make the most of their experience at Saint Paul? Be involved in as many activities as you can. Experience challenges and learn to work as a team. You will have life-long friends!

Who influenced you the most during your time at Holy Name? Why? Mr. Bob Brady and Mr. John May. Mr. Brady and Mr. May knew how to interact with us and get the best out of their students. They were dedicated and cared deeply for their students.

What are your favorite memories of Holy Name? Participating in the musicals, 73 State basketball finals, and student government.

What do you value most from your time at Holy Name? The positive environment and interaction with all my friends. 50 years later still have contact with them. We are working together to get things done.

What is the most important thing you learned at Holy Name? Teamwork and respecting each other.

Describe Holy Name in three words. Family, Friendships, Prepared

How did your education at Holy Name prepare you for what you did in college and are doing today? Holy Name gave me the opportunity to experience leadership skills and teamwork that prepared me for a career in education and the military.

What activities or sports were you involved in at Holy Name? Student government and musicals

What advice would you give current high school students pursuing a similar career path to your own? Get involved and experience as many activities as you can.

What advice would you give your 15-year-old younger self? Do it the same way as the first time.

What is something people may not know about you? I completed 2 tours of Iraq and Afghanistan.