October 2020 - Brittany (Crompton) Plante
October 05, 2020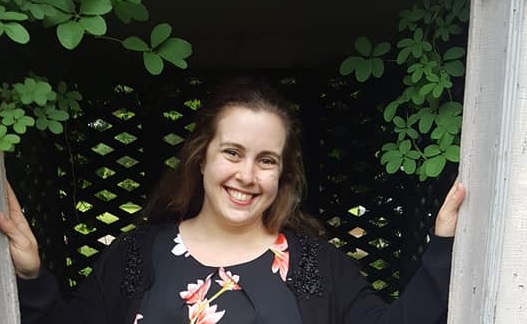 Full Name: Brittany (Crompton) Plante
Former High School: St. Peter-Marian Central Catholic Jr./Sr. High School
Graduation Year: 2003
Organization: Framingham State University Job Title: Associate Director of Admissions Operations
Briefly describe what you do for work:
I handle the background logistics of the database used by the FSU Admissions Office, making sure that the system runs as it should, and ensuring a smooth application experience for those interested in attending FSU. I also liaison with the Registrar's Office to maintain data integrity and work with others in the Admissions Team to identify ways to innovate the application process.
Favorite memory of St. Peter-Marian?
One of my favorite memories at SPM was my first Thanksgiving Day Football Game Pep Rally. There was a tradition for the SPM football team to play the St. John's team on Thanksgiving Day, and a rally was always held on the last day of school before the Thanksgiving holiday. The entire high school gathered in the gymnasium and there were performances by different school groups, introduction of the football team, and the most exciting part- the spirit competition. Each class would try to "out-cheer" the others. Freshmen would always go first, then sophomores, juniors, and ending with the seniors. Though it was almost always the senior class that was able to display the true Guardian spirit the loudest and proudest, that didn't stop every other class from giving them a run for their money!
What do you value most from your time at St. Peter-Marian?
The most valuable thing I will take away from my time at SPM is how important time management is. The times when I was the busiest were also the times I was able to fit more into my schedule, because of how I had learned to budget for what is most important.
Describe St. Peter-Marian in three words:
Community, Inspiring, & Compassionate
What activities or sports were you involved in at St. Peter-Marian?
Throughout my 6 years as SPM (I was what we called a "lifer", going grades 7-12) I participated in several groups: newspaper, drama club, chorus, liturgical choir, National Honor Society and Senior Leaders.
What is something people may not know about you?
When I was in college, I was a journalist at the Telegram & Gazette. A handful of the articles that I had printed made it to the front page of the paper, with my final article appearing on the front page the day I graduated from college in 2007.
What advice do you have for current Saint Paul students to make the most of their experience?
Don't let preconceptions or doubts stop you from joining a club or trying out for a sports team. Making the most of your high school years means joining in as much as possible and being a part of lots of different social circles. So join the newspaper staff! Audition for the upcoming drama production! Try out for that sports team you have been so interested in! You never know what you are capable of until you try.